Become best in class
Global network of distributors and sales profiles
---
ORDO advises Nordic companies who wish to expand or develop regions in Japan, Australia, Africa, Asia, India, the Middle East, South America and Eastern Europe, etc.
---
We are also experts in the global search and recruitment of senior candidates for key management and sales positions who can help develop regions.
Driven by integrity
Cooperation with ordo
Less talk. More action.
We are ready to work and our focus is on execution and integrity. Our know-how is based on more than 16 years of experience in the field in some of the biggest global brands. We are accustomed to operating in different industries and cultures as well as in a strong, performance-oriented environment.
Sales
5 things that create growth
The right partners
Are you working with the right partners? Do your partners have the financial strength, the right organisational set-up and the right experience and knowledge of how to perform in precisely this market? Because this is simply a precondition for being able to develop the market. The product may be unique, proven and perform well in the domestic market, but none of this will help if the partner does not perform or have the strength needed to execute.
Cultural knowledge
Are you aligned with the way things work in professional work cultures around the world? If you are not used to operating outside of Europe, you can quickly get into trouble: How formal is the tone? How is work structured? Do you have senior employees with experience of this particular region? Which cooperation models are most often used? This may vary from region to region. You can introduce all the KPIs in the world and also achieve much – but you will accelerate faster if your plans are based in and on the culture of the market in question.
Strong commercial plan
It is important to have a clear direction to aim for internally in the company. When you develop a strong commercial sales and marketing plan, you can benefit from input from the distributor regarding obstacles and opportunities in the market. The course you set must be completely clear – not only for you, but also for the distributor, so that you have the same focus on growing the business on all fronts. A strong commercial plan is a must for developing a region.
Focus on KPIs and performance
Make it completely clear to the partner which indicators you use to measure cooperation, e.g. revenue per quarter and per month, marketing activities held by quarter, product launches held per quarter. Of course, you must prepare an annual commercial plan, but in our experience, if you want to maximise the cooperation with the individual distributor or partner, you need to implement quarterly bonus targets. This gives sharper focus and attention from both sides.
Consistent follow-up
It is important to implement a structured way of working in cooperation with the partners, so that you are constantly in-line with market developments. For example, create the weekly telco status meeting with a fixed agenda, focus on KPIs, budget goals, sales team status and other daily challenges. These weekly status meetings will ensure the distributor maintains the proper focus. We recommend holding a quarterly F2F meeting with the distributor and reviewing the commercial plan, status for the previous quarter, updated sales and marketing activities for the next 12 weeks, etc.
Listen to Niels brief introduction to Ordo Recruitment.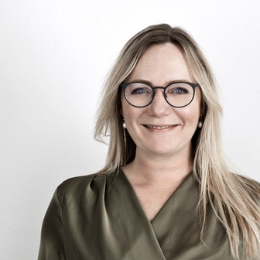 We chose Ordo to conduct a two-day module in Aalborg and Copenhagen, focusing on conveying our values to customer-facing employees, and ensuring our customers feel connected to a sustainable financial institution. Niels instantly grasped our needs and values, which was pivotal for us. The course was characterized by profound psychological comfort, thanks to Niels' calm and pleasant approach. Post-course, he engaged in individual discussions with employees, making them feel seen, heard, and equipped to move forward.
Katrine Rosengren Norup
HR Manager at Merkur Andelskasse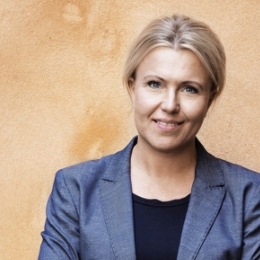 We aspired to tailor a developmental journey for our customer-facing employees, emphasizing the communication of customer experience in a sustainable financial institution like Merkur. Niels not only delivered but also fully comprehended our values. He emerged as a trustworthy partner, instantly gaining insight into our day-to-day operations. Niels' approach created a secure training environment, where employees felt encouraged to develop and enhance their skills. The atmosphere of trust and respect that Niels cultivated genuinely contributed to our employees' growth and progress.
Charlotte Skovgaard
CEO of Merkur Andelskasse
Niels displayed a very high level of energy and can-do attitude when we worked together at Bang & Olufsen. He is particularly skilled at working with people from different parts of the world and with different cultural backgrounds.
Tue Mantoni
Former: CEO, Bang & Olufsen A/S
Present: Chairman of the board: Vækstfonden, Danish AM Hub, Lakrids by Bülow and Board Members in other danish companies.
Our choice of recruitment partner has been dependent on several parameters. The choice fell primarily on ORDO Recruitment because of Niels' large network across Europe and his very agile, open, and personal approach to the recruitment process.
In our experience Niels is a very proactive and positive person with a can-do-attitude, which is the attitude that we at Foxway can identify ourselves with. There is no doubt that his skillset, experience, and know-how has meant that we have been able to land some of the strongest and most experienced candidates in the regions we are expanding into.
Annika Ploom
Former: HR Director, Foxway Recommerce
Present: Chief HR Officer at Foxway Group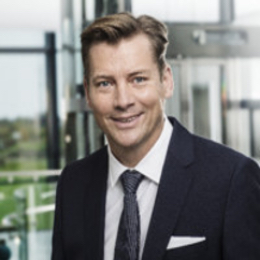 Niels is a strong and very dynamic commercial leader, with a solid experience and an outstanding trackrecord achieving results. He has outstanding implementation skills as he has the ability to quickly grasp the specifics of a new industry and to work deligently and effectively accellerate performance of his teams.
Anders Schnettler Kristensen
Former: CSO, WS Audiology A/S
Niels has an amazing ability to execute the strategy and achieve the goals. Always with a positive attitude and with an incredible amount of energy. Niels is one of the best sales executives I have worked with and he has an incredible ability to turn critical situations into a success story. Niels create a lot of positive energy and he never gives up.
Stefan Persson
Former: EVP & COO, Bang & Olufsen A/S
Present: CEO at Precise Biometrics
I would thoroughly recommend Niels Møller Nielsen as a partner to help find solutions to your business needs. He has a very warm and empathetic personal style and is always seeking to manage his interpersonal relationships with sincerity and integrity. Niels is a strong leader who exudes authority, passion and seeks to to build high class engagement with his team, clients and partners.
He is entirely focussed on flawless execution – a hallmark of his career has been a strong track record of delivering results across major industries with blue chip companies. At the same time he sees the big picture and he works to build a bigger, better and brighter future in the interests of all stakeholders.
Stephen Twaddell
Former: President Europe, Kelloggs
Present: Managing Director at Twaddell Management Ltd.
I worked closely with Niels in our period together in Eurasia/Russia and have stayed in touch with him since then. Niels is a great leader, with a strong eye for talent and how to develop and stretch them. He has strengths in building solid, trusted relationships, both externally with partners and internally. He puts a high bar for himself and his team, and achieved strong results in a fast-changing environment. I truly enjoyed working with Niels. He is a team-player, with a great sense of humour, well-grounded and balances his work-life balance well.
I can highly recommend Niels for his new company, Ordo Recruitment.
Victor Saeijs
Former: SVP, Nokia Europe
Present: EVP, EMEA Market Groups, The LEGO Group