Kandidat
Lad os vise vejen til et job i verdensklasse
---
Har du stor erfaring med distribution, salg eller strategisk virksomhedsudvikling med dokumenteret performance-succes – og har du mod på nye globale udfordringer, så tilmeld dig vores CV-kartotek med senior kommercielle profiler.
ORDO hjælper nordiske brands med at identificere og rekruttere senior kommercielle kandidater, der har den knowhow, power og ekspertise, der skal til for at vækste og udvikle virksomhedens globale distributionsplatform – hvad enten virksomheden opererer på hjemmemarkedet eller i globale markeder som Japan, Australien, Rusland, Afrika, Asien, Indien, Mellemøsten, Sydamerika og Østeuropa.
Vores kunder leder fx efter unikke profiler med solid global kommerciel erfaring på Top Management eller på et mellemleder-niveau såsom
General Manager/ Managing Director, Regional Sales Manager, Area Manager etc.
Lyder det som dig, så hører vi meget gerne fra dig.
Hos ORDO har vi i forvejen et meget stort netværk af globale kandidater i vores database – men skulle vi ikke kende dig, så inviterer vi dig gerne til et interview, hvor vi kan lære dig bedre at kende.
Næste skridt i karrieren starter her
Vi vil gerne hjælpe dig godt videre fra dit nuværende job og hen til et globalt kommercielt job, som matcher ikke bare dine kompetencer, men også din personlighed.
Når du møder os, vil vi spørge dig ind til en række ting for at afdække, om ORDO i fremtiden vil kunne tilbyde dig relevante karrieremuligheder. Vi vil bl.a. spørge dig ind til:
Din faglige baggrund: Hvor har karrieren bragt dig så langt? Hvilke valg har du taget? Hvad er din erfaring, ansvarsområder, performance-kompetencer og ledererfaring – og hvilke resultater er du stolt af?
Din person: Hvad er dine styrker, værdier, motivationsfaktorer?
Din horisont: Hvad er dine mål? Hvad søger du efter som dit næste job?
---
Udfyld venligst formularen med dine kontaktoplysninger, så kontakter vi dig efterfølgende vedrørende next steps i interview processen.
Niels displayed a very high level of energy and can-do attitude when we worked together at Bang & Olufsen. He is particularly skilled at working with people from different parts of the world and with different cultural backgrounds.
Tue Mantoni
Former: CEO, Bang & Olufsen A/S
Present: Chairman of the board: Vækstfonden, Danish AM Hub, Lakrids by Bülow and Board Members in other danish companies.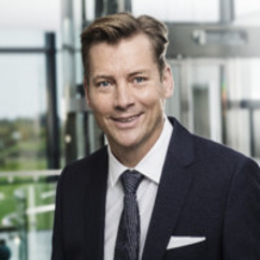 Niels is a strong and very dynamic commercial leader, with a solid experience and an outstanding trackrecord achieving results. He has outstanding implementation skills as he has the ability to quickly grasp the specifics of a new industry and to work deligently and effectively accellerate performance of his teams.
Anders Schnettler Kristensen
Former: CSO, WS Audiology A/S
Niels has an amazing ability to execute the strategy and achieve the goals. Always with a positive attitude and with an incredible amount of energy. Niels is one of the best sales executives I have worked with and he has an incredible ability to turn critical situations into a success story. Niels create a lot of positive energy and he never gives up.
Stefan Persson
Former: EVP & COO, Bang & Olufsen A/S
Present: CEO at Precise Biometrics
I would thoroughly recommend Niels Møller Nielsen as a partner to help find solutions to your business needs. He has a very warm and empathetic personal style and is always seeking to manage his interpersonal relationships with sincerity and integrity. Niels is a strong leader who exudes authority, passion and seeks to to build high class engagement with his team, clients and partners.
He is entirely focussed on flawless execution – a hallmark of his career has been a strong track record of delivering results across major industries with blue chip companies. At the same time he sees the big picture and he works to build a bigger, better and brighter future in the interests of all stakeholders.
Stephen Twaddell
Former: President Europe, Kelloggs
Present: Managing Director at Twaddell Management Ltd.
I worked closely with Niels in our period together in Eurasia/Russia and have stayed in touch with him since then. Niels is a great leader, with a strong eye for talent and how to develop and stretch them. He has strengths in building solid, trusted relationships, both externally with partners and internally. He puts a high bar for himself and his team, and achieved strong results in a fast-changing environment. I truly enjoyed working with Niels. He is a team-player, with a great sense of humour, well-grounded and balances his work-life balance well.
I can highly recommend Niels for his new company, Ordo Recruitment.
Victor Saeijs
Former: SVP, Nokia Europe
Present: EVP, EMEA Market Groups, The LEGO Group