Inspiration
---
Vores knowhow er baseret på mere end 16 års erfaring fra felten fra nogle af de største globale brands. Vi er vant til at agere i forskellige industrier og i et stærkt performancepræget miljø, og vi ved, hvor udfordringerne gemmer sig – både hos den lille virksomhed, som skal til at ekspandere – og hos den store virksomhed, som har været i markedet i mange år.
Gennem tiden har vi oparbejdet et solidt katalog af learnings og best practice cases, som man ikke kan læse i bøgerne. De erfaringer vil vi gerne dele med andre nordiske brands, som står overfor at udrulle eller vækste et salg på globale markeder.
God læselyst
Distribution
5 ting, der kendetegner 'best in class'-setup
Nøglen til vækst ligger i at have en toptrimmet distributionsplatform med de rette dedikerede partnere. Vores erfaring peger på, at det særligt er 5 elementer, der kendetegner de mest succesfulde brands distributionssetup.
Case Study: Foxway Recommerce
Sådan understøtter ORDO Recruitment hurtigt voksende IT-pioner
Når du er en hurtigt voksende organisation, kan det være svært at holde trit, når der skal ansættes nye, dygtige medarbejdere. Med et stærkt fokus på fleksibilitet, proces og markedserfaring hjælper ORDO Recruitment IT-pioneren Foxway med at finde og ansætte de mest kvalificerede salgsprofiler i hele Europa.
Skal vi hjælpe jer?
---
ORDO er specialister i at hjælpe nordiske virksomheder med at komme ind på globale markeder og regioner i Japan, Australien, Rusland, Afrika, Asien, Indien, Mellemøsten, Sydamerika og Østeuropa. Vores rådgivning er baseret på dugfrisk erfaring og best practices fra felten. Vi kan trække på vores store, globale netværk for at finde den helt rigtige partner, og vi kan hjælpe med at trimme jeres distributionsplatform, motivere jeres partnere og øge jeres salg.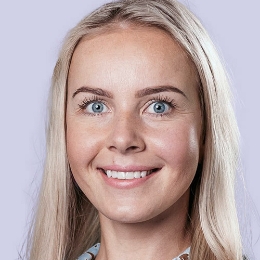 Our choice of recruitment partner has been dependent on several parameters. The choice fell primarily on ORDO Recruitment because of Niels' large network across Europe and his very agile, open, and personal approach to the recruitment process.
In our experience Niels is a very proactive and positive person with a can-do-attitude, which is the attitude that we at Foxway can identify ourselves with. There is no doubt that his skillset, experience, and know-how has meant that we have been able to land some of the strongest and most experienced candidates in the regions we are expanding into.
Annika Ploom
Former: HR Director, Foxway Recommerce
Present: Chief HR Officer at Foxway Group
I worked closely with Niels in our period together in Eurasia/Russia and have stayed in touch with him since then. Niels is a great leader, with a strong eye for talent and how to develop and stretch them. He has strengths in building solid, trusted relationships, both externally with partners and internally. He puts a high bar for himself and his team, and achieved strong results in a fast-changing environment. I truly enjoyed working with Niels. He is a team-player, with a great sense of humour, well-grounded and balances his work-life balance well.
I can highly recommend Niels for his new company, Ordo Recruitment.
Victor Saeijs
Former: SVP, Nokia Europe
Present: EVP, EMEA Market Groups, The LEGO Group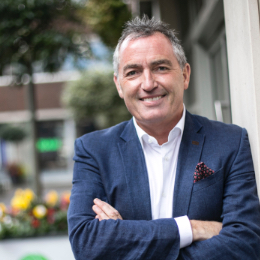 I would thoroughly recommend Niels Møller Nielsen as a partner to help find solutions to your business needs. He has a very warm and empathetic personal style and is always seeking to manage his interpersonal relationships with sincerity and integrity. Niels is a strong leader who exudes authority, passion and seeks to to build high class engagement with his team, clients and partners.
He is entirely focussed on flawless execution – a hallmark of his career has been a strong track record of delivering results across major industries with blue chip companies. At the same time he sees the big picture and he works to build a bigger, better and brighter future in the interests of all stakeholders.
Stephen Twaddell
Former: President Europe, Kelloggs
Present: Managing Director at Twaddell Management Ltd.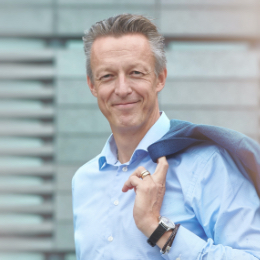 Niels has an amazing ability to execute the strategy and achieve the goals. Always with a positive attitude and with an incredible amount of energy. Niels is one of the best sales executives I have worked with and he has an incredible ability to turn critical situations into a success story. Niels create a lot of positive energy and he never gives up.
Stefan Persson
Former: EVP & COO, Bang & Olufsen A/S
Present: CEO at Precise Biometrics
Niels is a strong and very dynamic commercial leader, with a solid experience and an outstanding trackrecord achieving results. He has outstanding implementation skills as he has the ability to quickly grasp the specifics of a new industry and to work deligently and effectively accellerate performance of his teams.
Anders Schnettler Kristensen
Former: CSO, WS Audiology A/S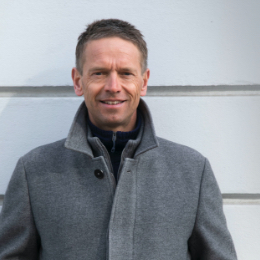 Niels displayed a very high level of energy and can-do attitude when we worked together at Bang & Olufsen. He is particularly skilled at working with people from different parts of the world and with different cultural backgrounds.
Tue Mantoni
Former: CEO, Bang & Olufsen A/S
Present: Chairman of the board: Vækstfonden, Danish AM Hub, Lakrids by Bülow and Board Members in other danish companies.